Your Missoula Roofing Company
If you're looking for roofing contractors or exterior contractors in the Missoula, MT area, look no further than Glacier Roofing and Exteriors!
We're the Missoula roofing company you need and we're proud to serve Montana – get a free estimate today!
Glacier: Roofing Contractors with a Difference
We are an experienced, locally owned contractor serving Missoula and all of western Montana. Our owner has worked on and managed more than 12,000 roofing and exterior projects, so we have the repairing and remodeling experience to get your home or business looking great.
Storm related damage to your roof or exterior? Our team specialize in insurance restoration projects! There are several factors that go into a storm-related claim and we can help you manage them all.
Quality workmanship requires quality building materials, which is why we use trusted brands like LP, Sherwin Williams, and James Hardie.
Our Missoula, MT-based customer service will answer any questions you have about our roofing and construction services!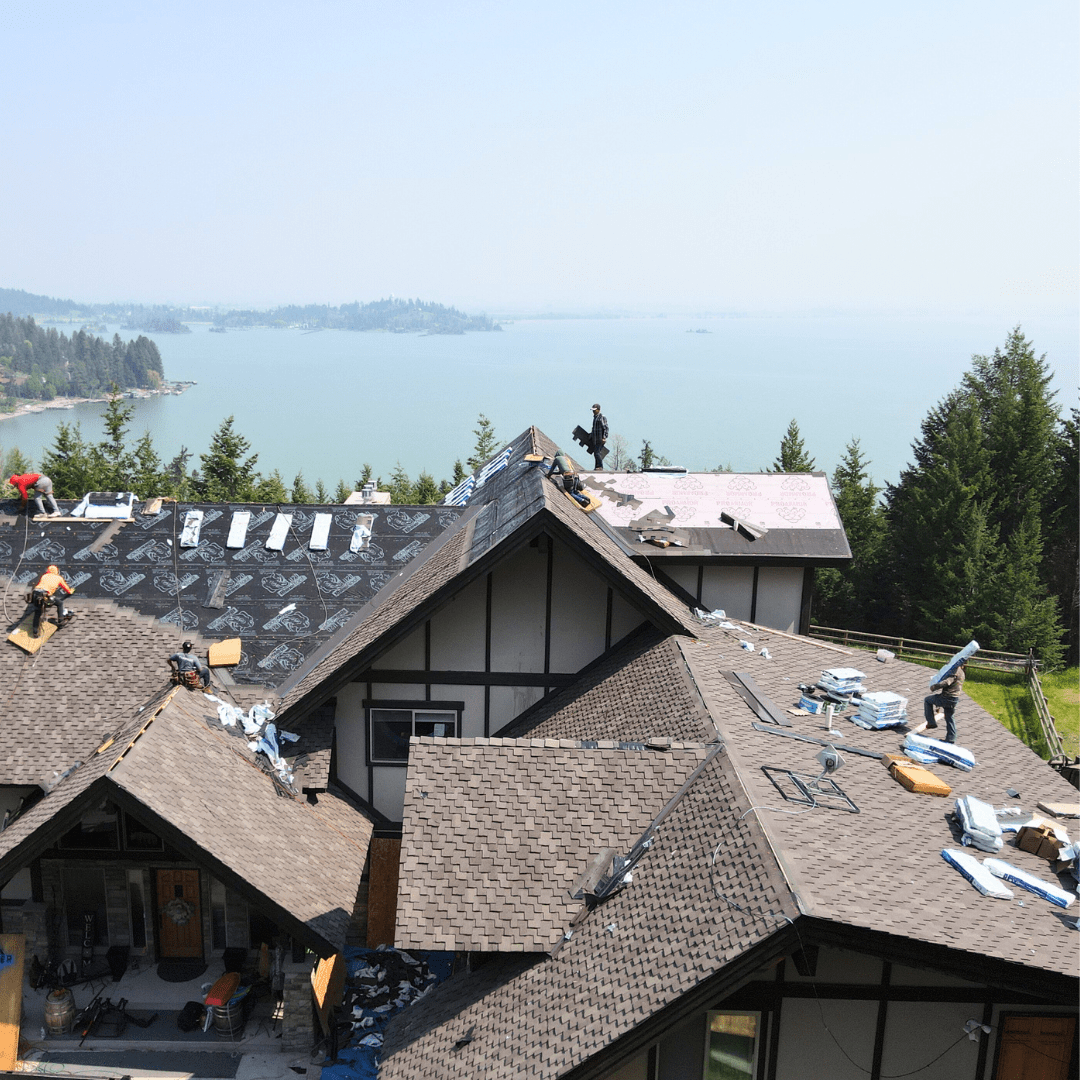 Residential Services
Dreaming of changing the or exterior of your Missoula, MT home? Our dedicated construction team can help you!
Our licensed and insured contractors will work with you on a project timeline that meets your family's needs. We'll also be available to answer any questions you have about your project. We're not satisfied until our customers are satisfied!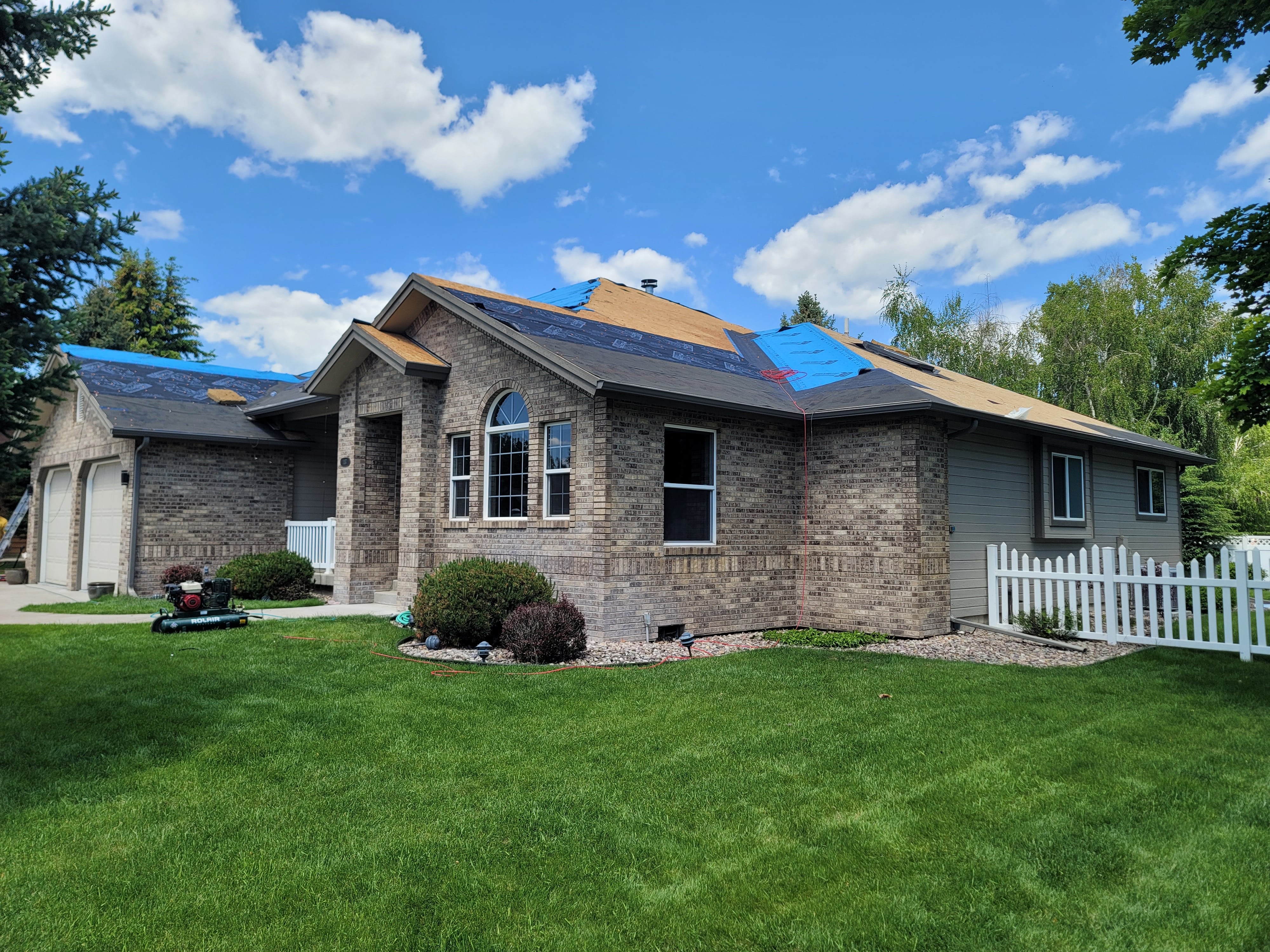 Residential Roofing Services
The roof is the most important part of your home. It protects your house and your family from all kinds of extreme weather. That's why you need roofers you can trust.
Our professional roofing contractors have done hundreds of roofing projects over multiple decades. Whether you need a small repair or a large roof replacement, our team has the knowledge and experience to get the roofing job done right.
Getting a roof can be a stressful process – but with Glacier, you choose what roof you want and we take care of the rest. Roofing shouldn't be anything to lose sleep over.
Our roofing contractors can take care of:
Storm damage and insurance claims (one of our roofing specialties)
Roof repairs
Roof replacement
Our roofing contractors have experience working with all kinds of roofing materials, including:
Asphalt shingles
Composite and synthetic materials
Stone-coated steel roofs
Concrete tile roofs
Wood shingles
Metal panel roof systems
Flat roof systems
We'll work with you to find the roofing material that's best for your Missoula, MT home!
We're a Malarkey Roofing Products Emerald Premium contractor and an Owens Corning Roofing preferred contractor.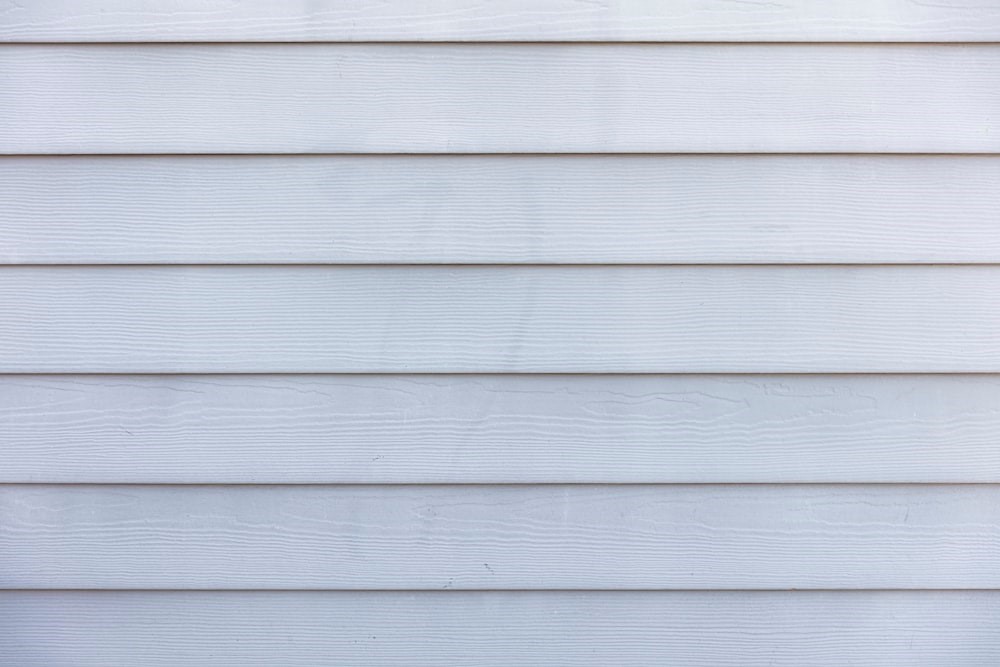 Siding and Windows
Installation of new siding and windows is a great way to add curb appeal to your home! You can even reduce your utility bills – great for cold Missoula, MT winters.
Our contractors will be with you through the whole process, from design to installation. Let us turn your dream into reality!
Siding, fascia, trim, and soffit – we install and repair it all. We install all manner of quality materials, including:
Vinyl siding
LP Smartside Engineered Wood
Cedar siding
James Hardie fiber cement
New windows are a great thing to do in a home remodel! Keep the cold Montana winters out with insulated windows!
We repair and service:
Vinyl windows
Wood windows
Aluminum-clad windows
Exterior Paint
A fresh coat of paint is a great way to enhance the look of your western Montana home. We use quality Sherwin-Williams paint, which is weather-resistant and low maintenance.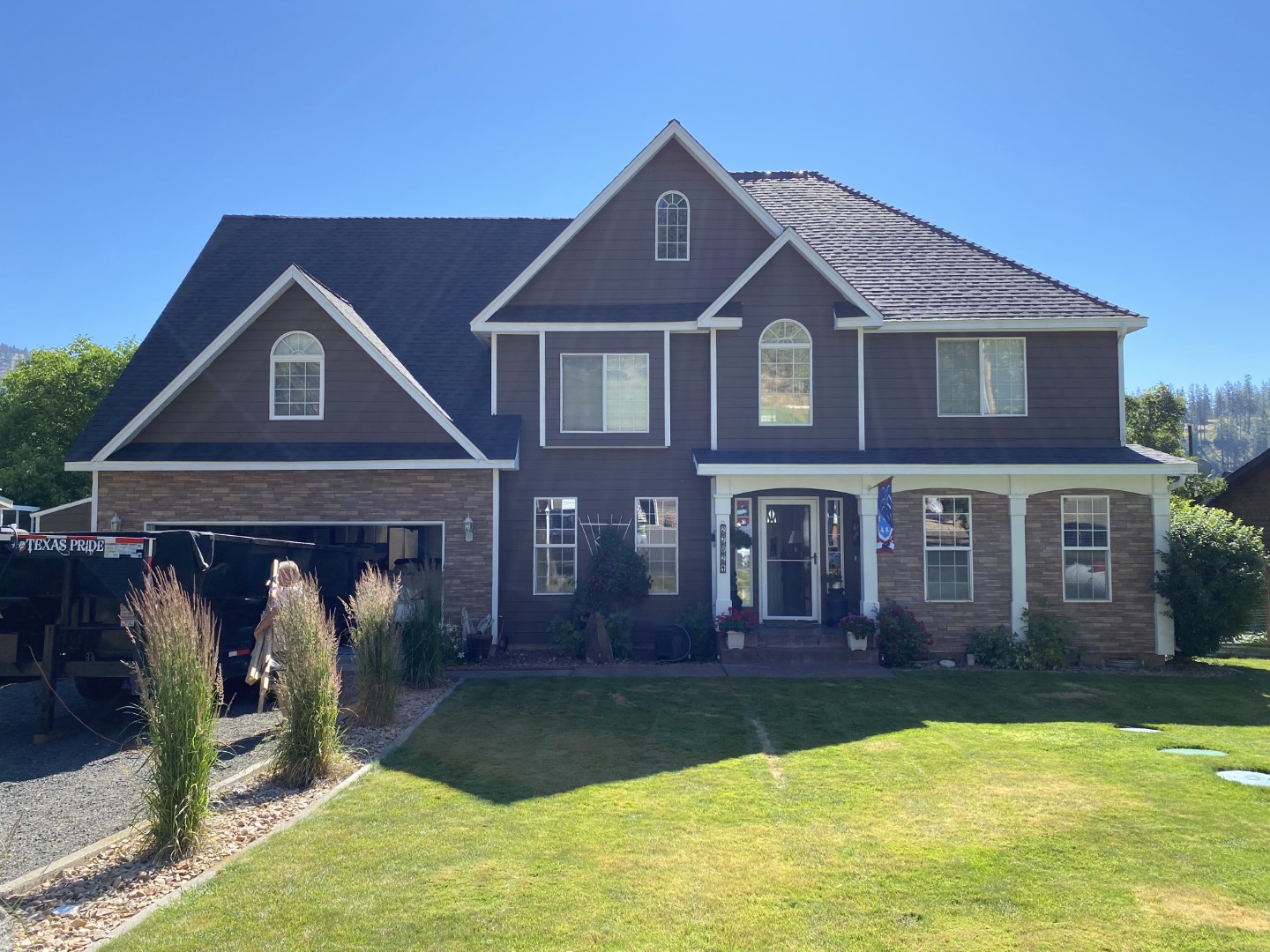 Gutters
Gutter systems are vital to prevent leaks and water damage, which is why we offer installation to homeowners getting a roof replacement with us.
Protect your roof with quality gutters!
We offer several kinds of gutters, including:
5" & 6" seamless gutter systems
Round and box gutters
Copper gutter systems
Gutter/lead guard systems
Insulation and Ventilation Services
Attic insulation can make your home more comfortable and your energy bills lower.
Let our contractors conduct an energy audit to see how you can lower your bills and consider an upgrade with blow-in material.
Commercial Services
From small businesses to churches to large hotels and apartment buildings, our professional roofers and contractors have seen it all when it comes to commercial exteriors. We've encountered all kinds of businesses and roofs serving Missoula and the surrounding area.
Remodeling your business can be stressful. With Glacier, you'll get a team you can contact with any questions and a project timeline that works around your business' needs.
Get in touch and see how our business can help!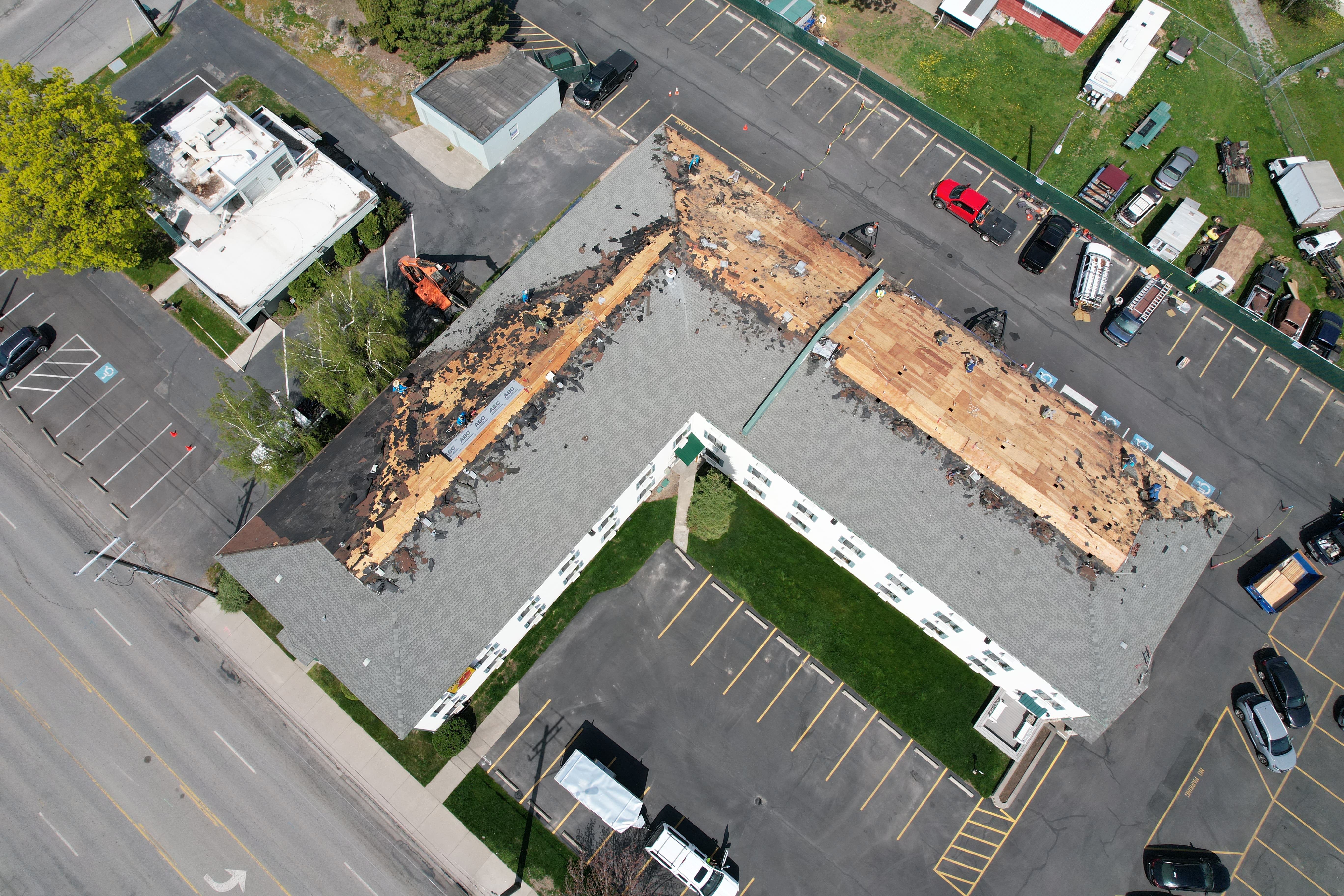 Commercial Roofing
Commercial roofing is different from residential roofing – you need roofing contractors that understand the difference. Our roofing contractors have experience with both flat roofing systems and traditional shingle roofs.
Have you experienced storm damage to your roof? Let our roofing contractors assess the roof damage and work with your insurance to get you the maximum claim.
Whether you need minor roof repairs or a new roof installed, there's no job too big or too small. Don't hire a fly-by-night roofer; go with a roofing contractor you can trust for your Montana business.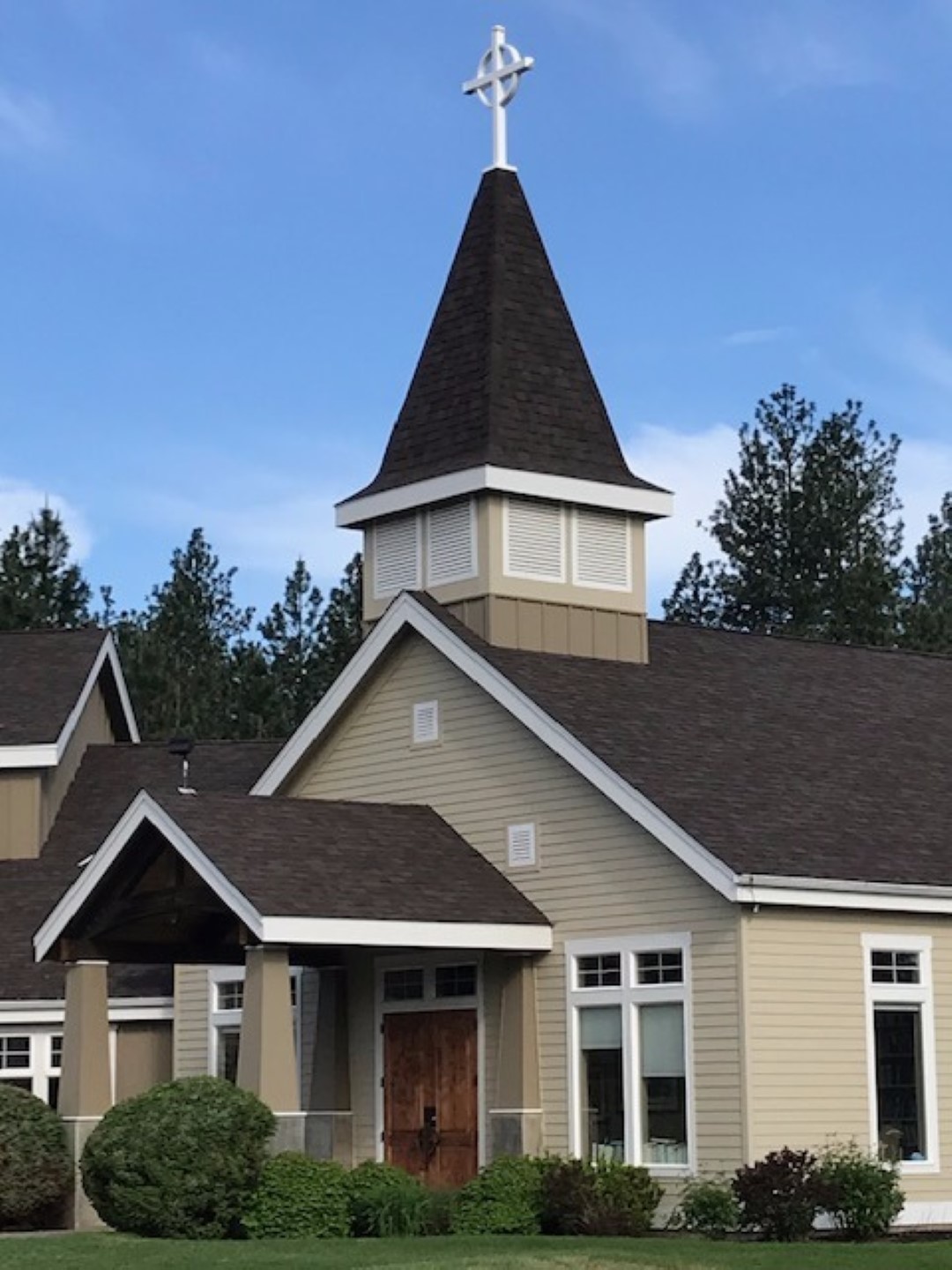 Siding and Exteriors
Siding, fascia, and soffit – we can take care of it all in Missoula, MT! When it comes to business construction, no job is too small or too big with for us. We handle and service all kinds of siding materials – contact us to learn more.
Gutters
If you're getting a new roof for your business, why not get new gutters, as well? Gutters can help prevent water damage from heavy Missoula, MT storms.
Exterior Painting
Spruce up your business exterior with a fresh coat of paint. We use high-quality Sherwin-Williams paint that's low maintenance and resists weather damage from Missoula, MT storms.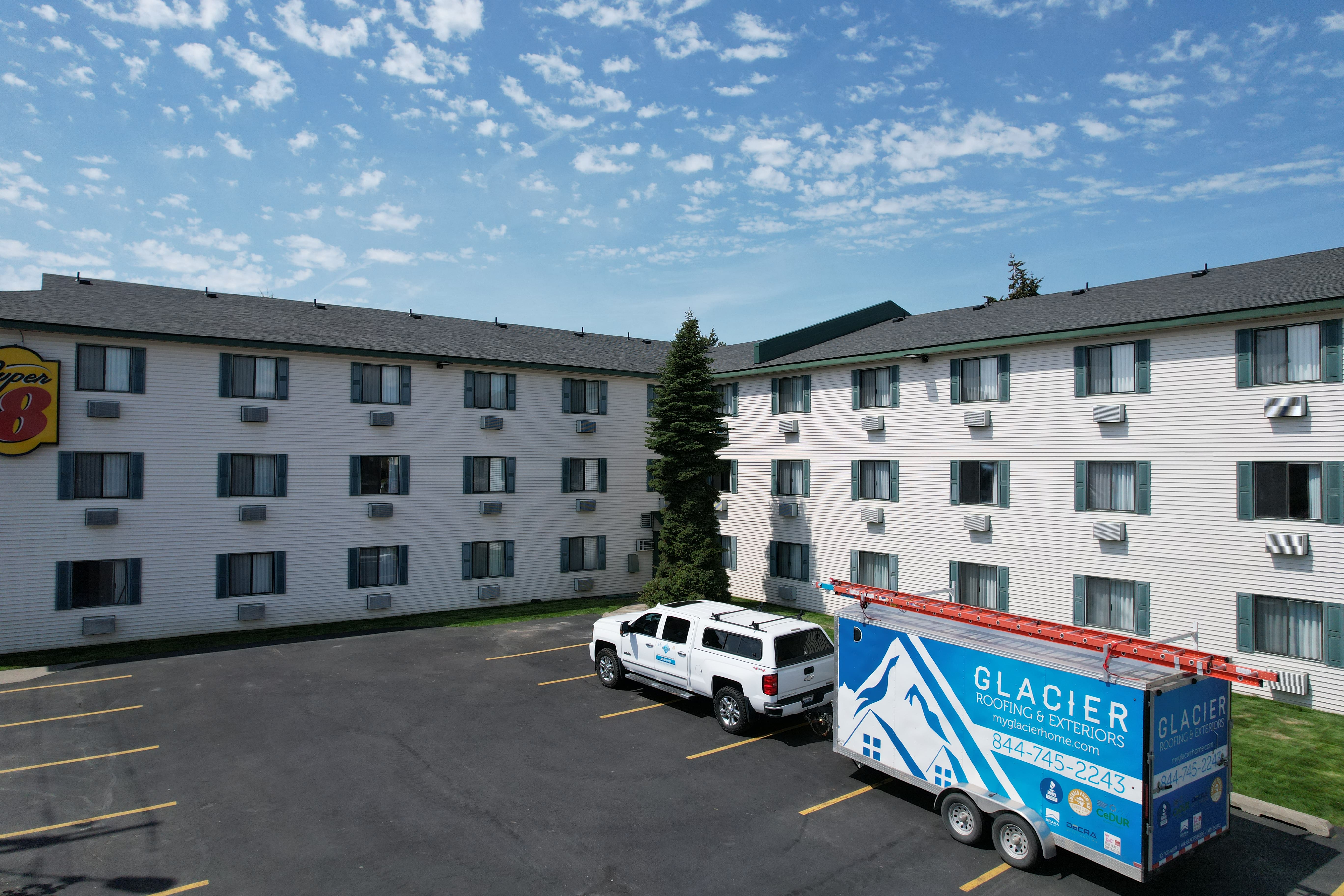 Check out Our Work!
Take a look at different projects and roofs our construction and roofing contractors have done in Missoula, MT, the surrounding area, and further afield.
Call Us for Your Free Consultation!
Glacier is proud to service our residential and business customers all over Montana. We're a family-owned, independent roofing company.
Give us a call at (406) 303-3563 for a free consultation and to see what our building and roofing contractors can do for your Missoula, MT home or business.
Specializing in storm damage, insurance claims, and roof replacements, we're your one-stop-shop for home exterior services in Missoula.