Tired of worrying about a roof leak, missing shingles, or other issues affecting your roof or siding? Are you looking for a reliable and trustworthy local roofing contractor?
Look no further than Glacier! We're a top-tier roofer serving Boise, ID, and the surrounding areas. We're a family-operated company offering excellent service and professional guidance for local homeowners.
Here's a closer look at what our experienced contractors can do for your Boise area roof and siding.
The Best Residential Roofing Contractors Serving Boise, ID
Unlike many roofing companies, we have the knowledge and expertise to service roofing of all types. Our team specializes in insurance restoration projects, and we also perform repair jobs and full-fledged installations.
Whether due to storm damage or normal wear and tear over time, damaged shingles can cause a host of problems, including a roof leak, mold, and structural damage.
With years of experience in asphalt shingle repairs and installations, our contractors are dedicated to serving Boise homeowners with professionalism and skill.
From patching up a few damaged shingles to a full roof replacement, we'll work with you to find the best solution for your needs at an affordable price.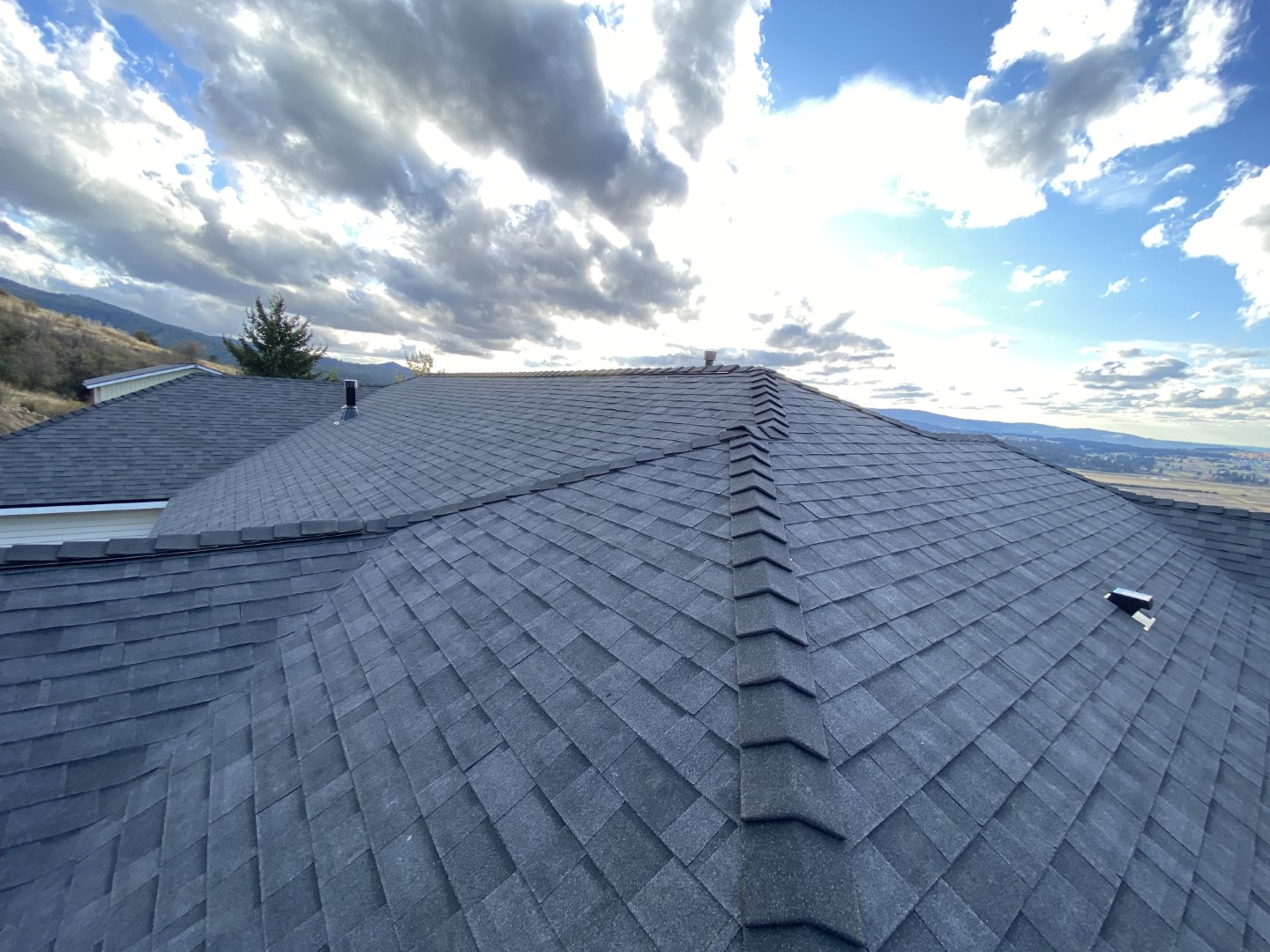 With its high resistance to wind, rain, and even fire, stone-coated steel is a popular choice for homeowners looking for a low-maintenance and long-lasting option. 
Our team can offer prompt roof repair, maintenance, and full-blown replacement and installation to keep your stone coated steel roofing in Boise, ID looking and performing its best.
Looking for concrete tile roof replacement, repair or installation services for your home? Glacier is your go-to roofing company serving Boise, ID and the surrounding area
Cracks and leaks, fading and discoloration, we know the issues that homeowners with concrete tile roofs face. Our goal is to provide you with a durable, long-lasting, and secure roof that will keep your southern Idaho home safe and secure for years to come.
Wooden shake is an excellent choice for Boise, Idaho homeowners who want a natural and rustic look for their homes.
Shakes can be prone to certain issues, such as cracking, splitting, and warping due to exposure to the elements. You may notice these problems after only a few years if your shakes weren't properly installed.
If you're experiencing any of these annoyances, our professional roofing contractors will work day and night to ensure your Boise home gets proper insulation and protection.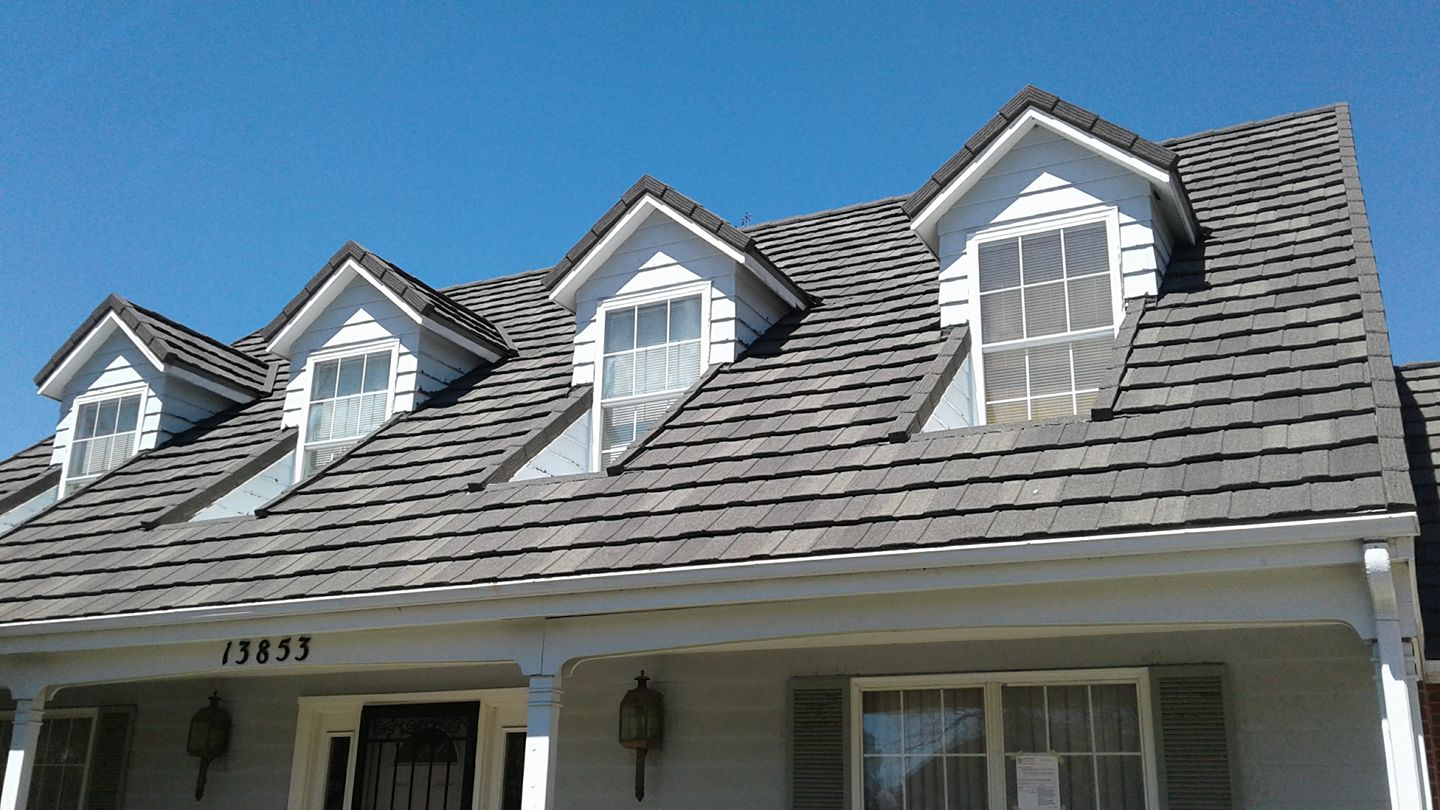 The Best Commercial Roofing Company Serving Boise, ID
As one of the leading roofing companies serving Boise, ID businesses, we're proud to provide local business owners with top-flight roof repairs and installations. We can service roofing on all types of commercial buildings.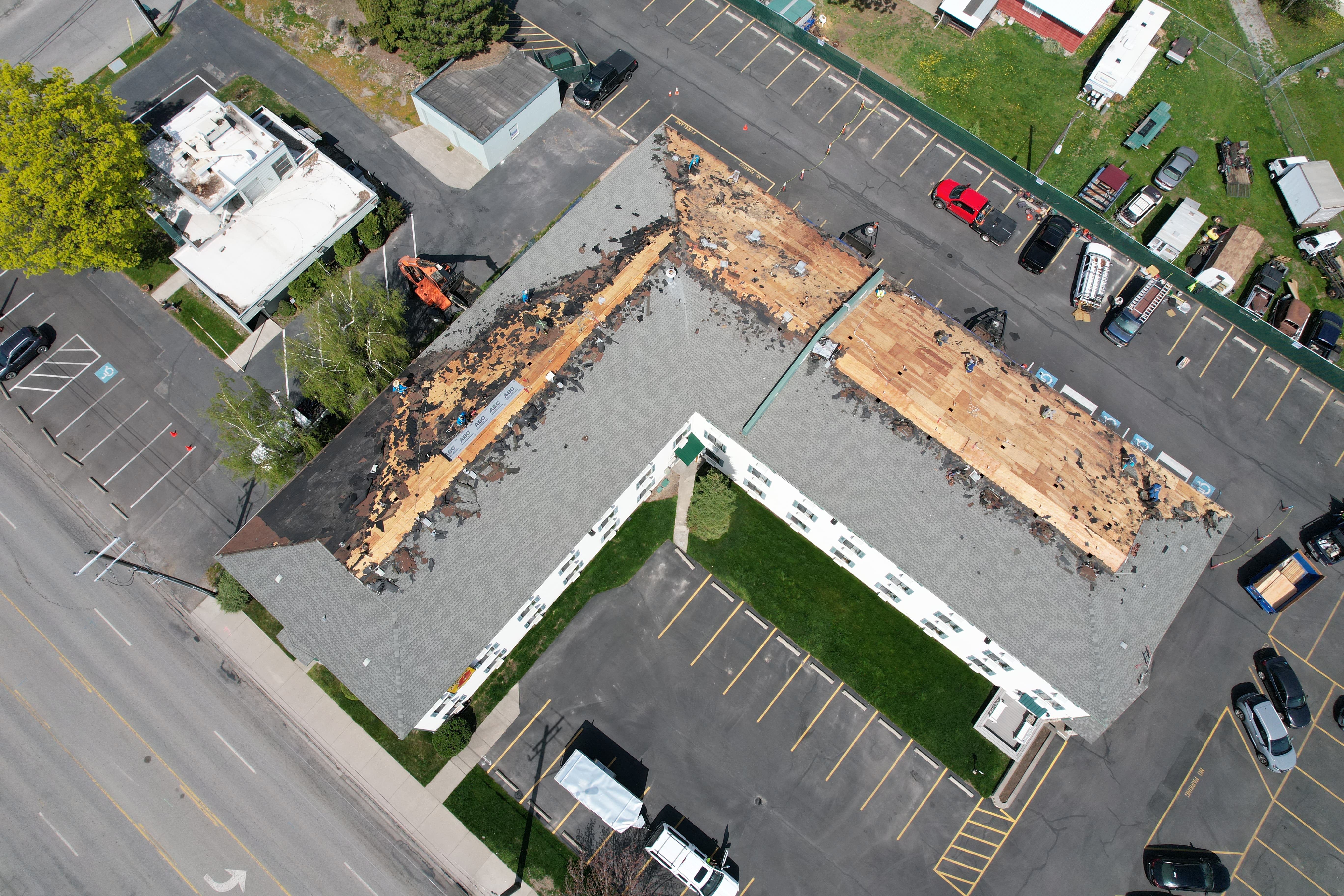 Asphalt shingles are a popular choice for commercial roofing in Boise, Idaho, but they are not without their regular maintenance needs.
If you're experiencing issues such as roof leaks, missing shingles, or curling edges, give us a call. Our residential and commercial roofing contractors have the expertise to handle everything, including skylight and chimney repair.
Our team of professional Boise roofers will be quick and efficient throughout the entire process to minimize downtime for your business and home.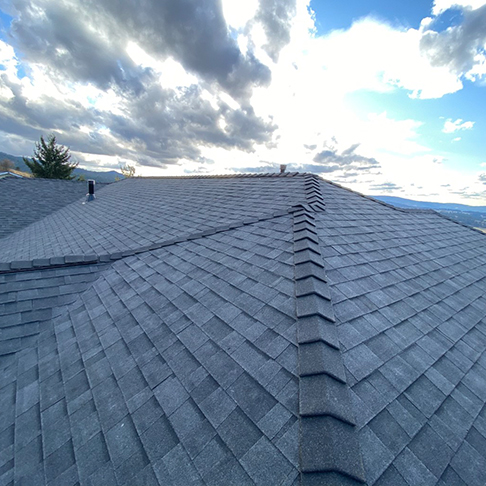 At Glacier, we offer excellent synthetic roof repair and installation services for commercial properties, no matter if it's just one section or your entire roof that needs maintenance.
In comparison to other commercial roofing contractors or companies, we use only the highest quality materials to ensure that your roof is not only functional but also aesthetically pleasing.
Maintaining a stone coated steel roof can be a challenge. Rust, leaks, and damaged coatings are common issues at the end of your roofs lifespan. While this can be an issue for business owners in Boise, Idaho, Glacier's commercial roofing contractors are equipped with the knowledge and tools necessary to address these issues head-on.
When it's time for a new roof installation, we'll work closely with you to ensure that your new roof is installed to the highest standards and with the best roofing products, providing superior protection for your commercial property.
A damaged concrete tile roof can cause disruptions to your business operations and can even lead to safety concerns for your employees and customers.
Our commercial roofing contractors are fully equipped to handle any issue your Treasure Valley area property may be facing, whether it be a minor repair or a full installation.
We use only the highest quality materials and cutting-edge techniques to ensure that we do an amazing job on your commercial roofing. We also offer free roof inspections on any new construction project in Boise, ID!
Wooden shake roofs in Idaho can present unique challenges for business owners. From weather damage to wear and tear, these Idaho roofs require specialized care to ensure they last for years to come.
Don't let the common hindrances of commercial wooden shake hold your business back. If you've got any questions about our commercial roofing services, just ask us! We offer free estimates, and our commercial roofing contractors are always happy to help.
Due to their durability, low maintenance needs, and long-lasting energy savings, metal roofing is a popular option sold by Boise, ID roofing contractors.
However, even the most durable metal roofs can develop problems over time, such as leaks, rust, or loose panels. These issues can compromise the integrity of your home and the energy solutions metal roofing provides.
Our roofing contractors are equipped to handle any metal roof repair or installation job with efficiency and professionalism. We'll act swiftly to prevent water damage or rust from spreading.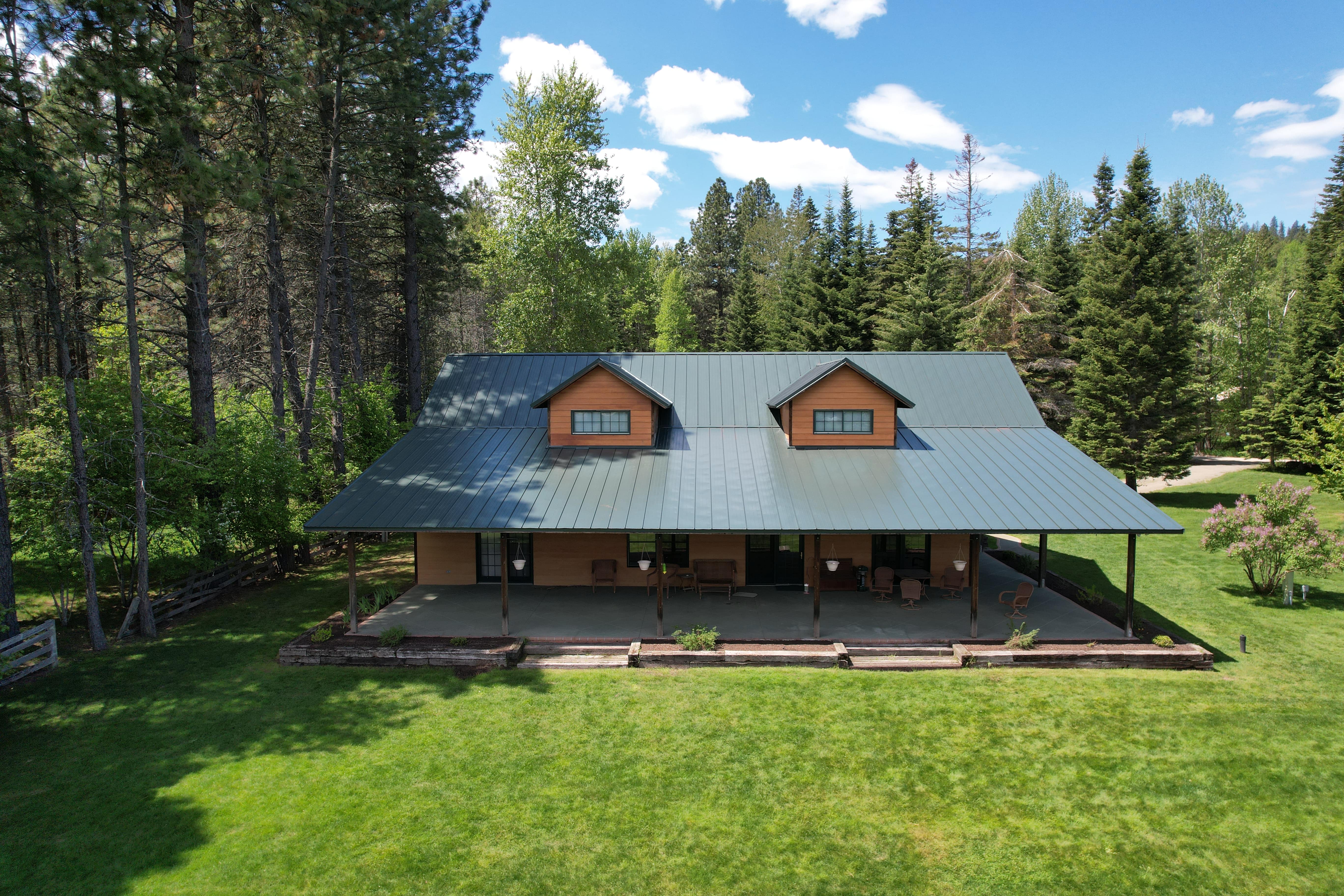 Glacier: The Premiere Roofing Company Serving Boise, ID
Glacier is a locally owned, family-owned and operated company residing in the heart of Boise, ID. We've been serving Boise residential and commercial roofing customers for years.
If you're interested in seeing what our roofing contractors' services can do for your roofing or siding in Boise, ID, we offer free inspections to every client, no matter the size or scope of the roofing project.
Contact Us For a Free Estimate Today!
Nothing makes us happier than serving Boise, ID home and business owners with top-quality building and home repair services. Reach out at any time for a free consultation and let our professional roofing contractors get started on your home's roof today!