Kalispell Roofing Company
Do you need a free roof inspection or a roof leak repair? Do you need roofing contractors who can completely replace your roof at a price you'll love?
Glacier Roofing and Exteriors are your top roofing contractors serving Kalispell, MT.
We are a family-owned business that has provided services to Kalispell and the surrounding area for over 20 years. Our owner has worked on some 12,000 projects in his professional life as a roofer.
As Kalispell commercial roofing contractors, we provide Montana roofing solutions for residential and commercial clients in Kalispell, MT, including roof repair and roof installation.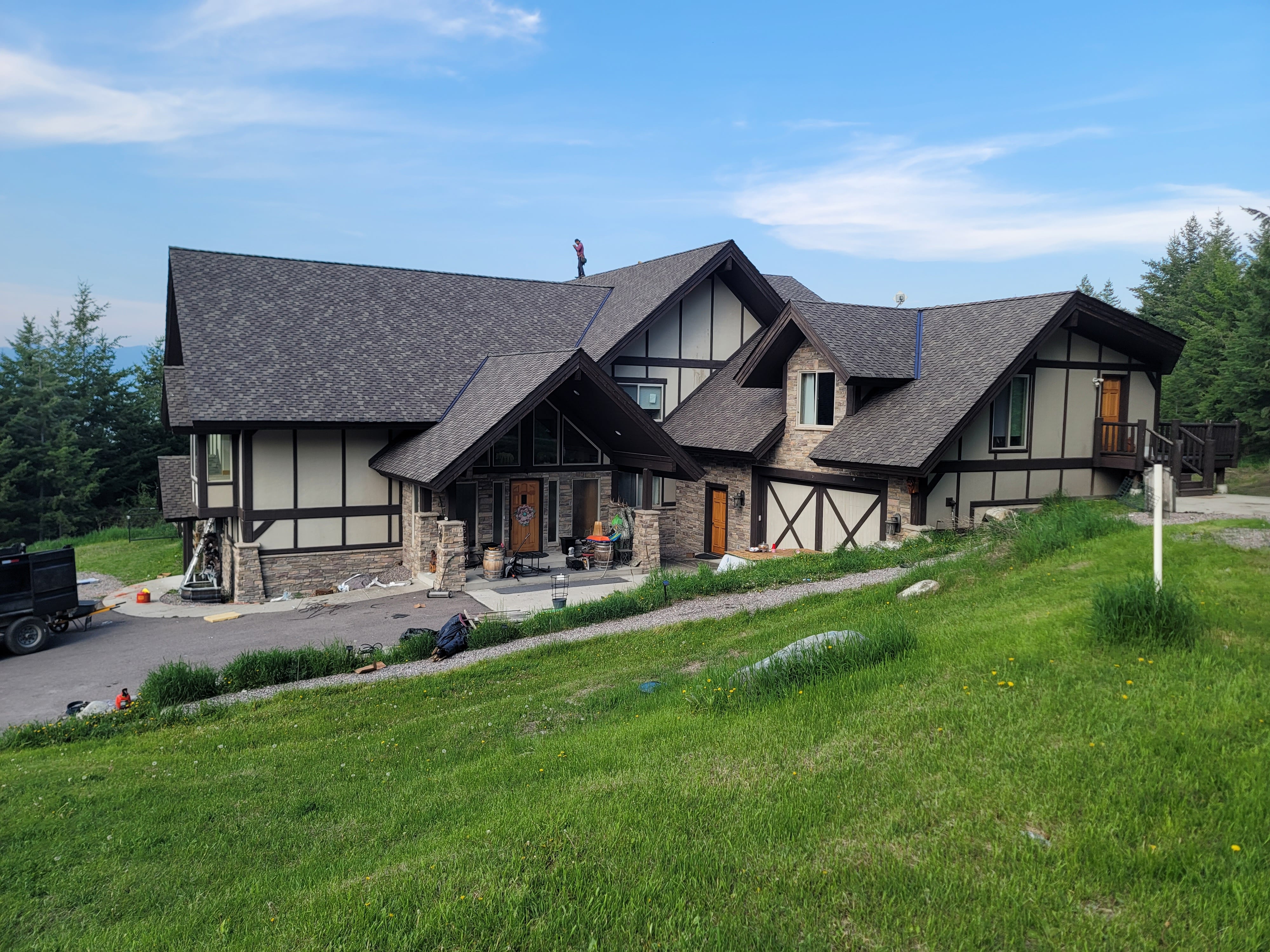 Montana Contractors Serving Kalispell and the Surrounding Area
As ethical Kalispell roofing contractors, we use only quality roof materials with a proven track record withstanding the harsh rain, hail, and snow of the Flathead Valley and the surrounding area.

Our business also offers free roof inspection that can help you decide whether your roof is still in reasonable shape or whether it's time to hire a business to get your roof redone.
We are the contractor you've been looking for – get in touch for a quote!
Experienced Kalispell Roofing Company
As a locally-owned company, we understand the conditions in Kalispell, MT, and the rest of the Flathead Valley. We know what you need in a contractor.
So why choose us over other Kalispell roofers?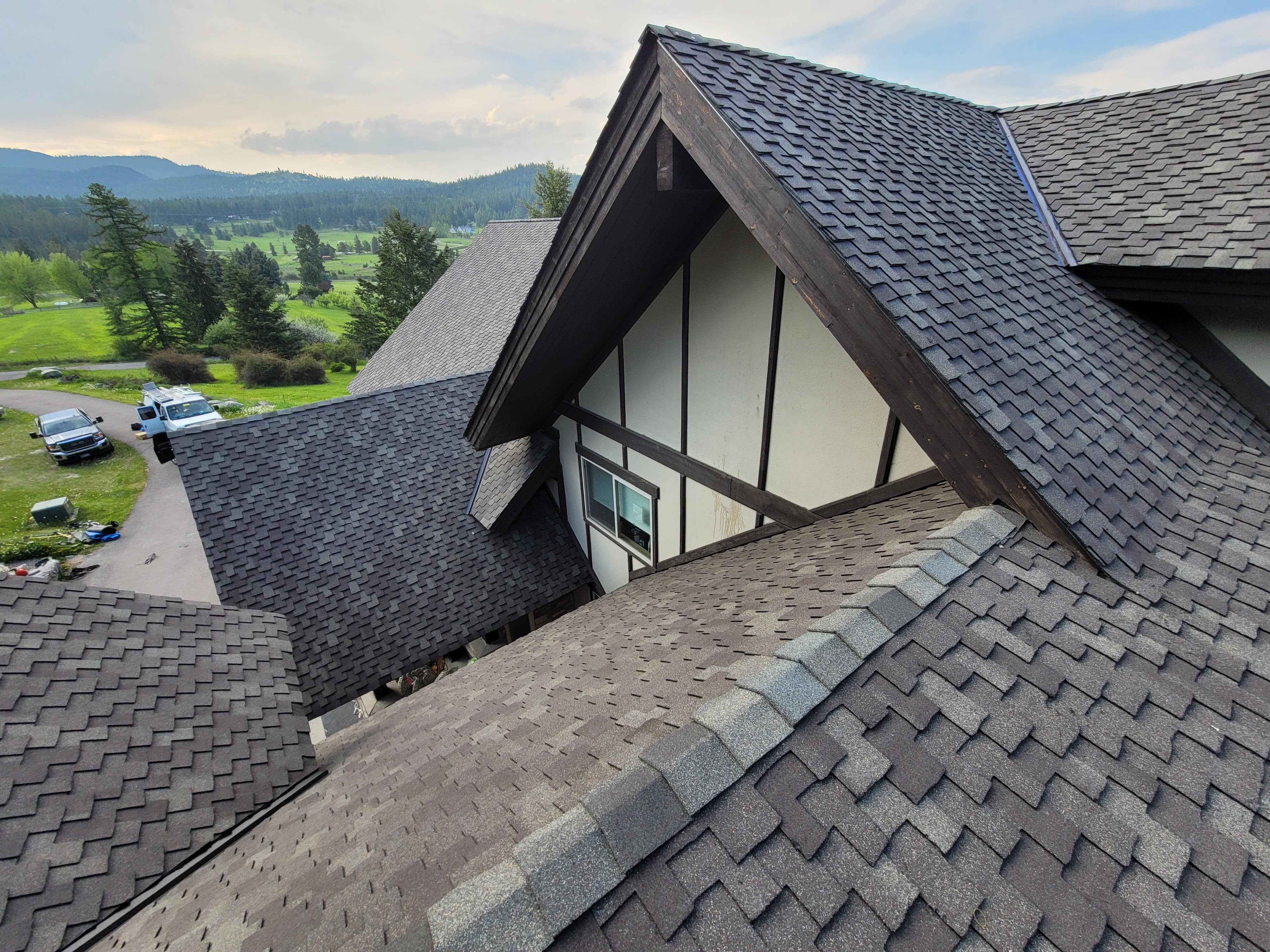 How We Work With Our Customers
Our roofing contractors aim to give every customer the same quality services, guiding you through the whole process and ensuring that you are satisfied with the finished product – and get it at an affordable price.
Our team of roofing contractors will arrive at your home in a timely manner to carry out the job. Once we start, you can trust in efficient work processes and a transparent timeline for your project.
Guarantee on Material and Labor
Because every roofing material we use is thoroughly tested for quality, we can assure you they come with excellent warranties against defects.
We also offer a seven-year guarantee on all our workmanship. Unlike some roofers, who farm out the work to independent contractors, we do every roofing and siding job ourselves.
Reviews of Our Roofing Business
As roofing contractors, we can carry out any roofing project you want to be done. Please read what our satisfied customers have to say about our services.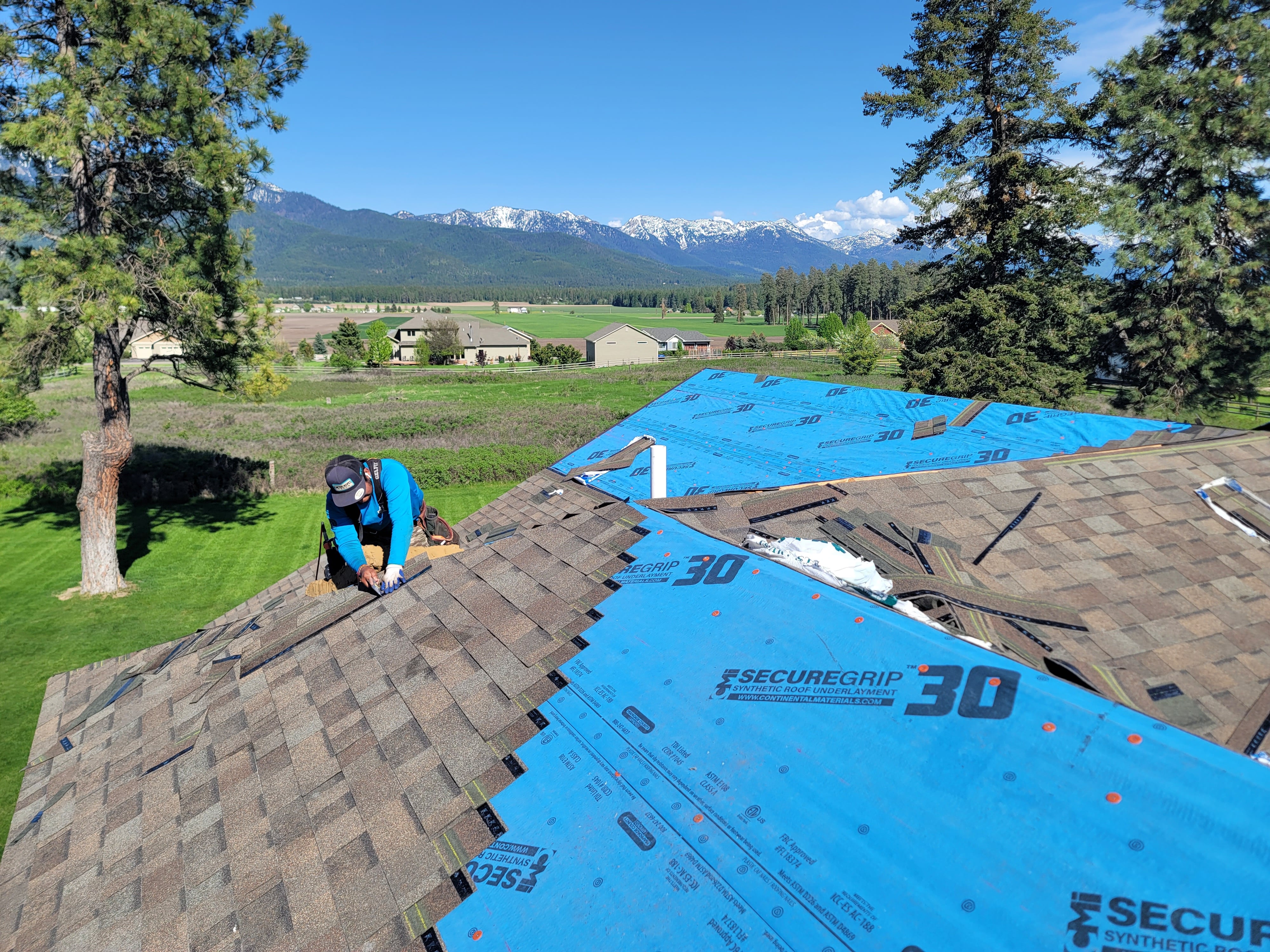 Residential Roofing Services
We replace and repair many residential roofing materials, including asphalt shingles, metal roofing, stone-coated steel, concrete tile, composite, and cedar shakes or shingles.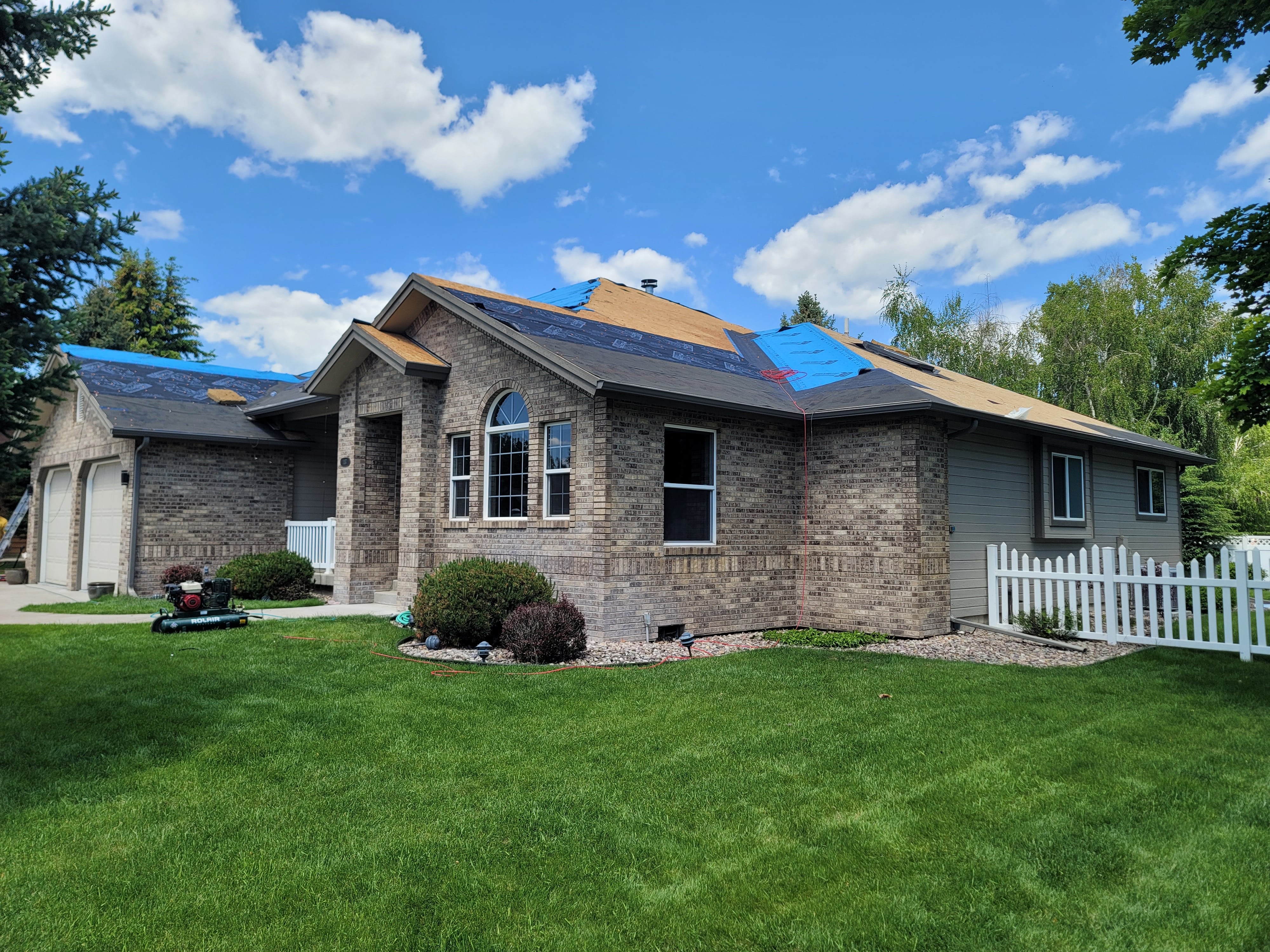 BBB-Accredited Business
We are rated A+ by the Better Business Bureau and are preferred contractors for leading manufacturers in the roofing industry. You can feel confident that you are making the smart choice for your roofing contractors!
Although our business head office is in Coeur d'Alene, Idaho, we also have a valid address in Kalispell, MT.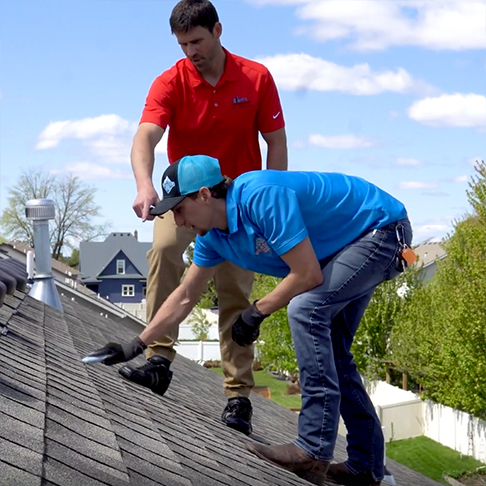 The Asphalt Shingles We Install… and Why We Choose Them
Asphalt shingles are the most popular material for roofing nationwide, including in Kalispell, MT, due to their beautiful appearance and low cost. Our business installs only the best asphalt products from top manufacturers.
We often recommend premium shingles whose stone granules are reinforced with SBS Modified Rubber, producing a far superior lifespan because hail damage (bruising) does not tend to spread.
As roofing contractors who care about our clients, we source and install only the finest products.
Metal Roofs
A metal roof may be more expensive initially, but its increased fire resistance and durability are worth it.
And the initial purchase price of sheet metal roofing may be on par with asphalt or even lower.
We agree with the consensus among roofing contractors that metal roofs offer the best return for one's money.
Roof Installation for New Construction in Kalispell, MT
As Kalispell, MT roofers, we have provided roofing services to hundreds of new builds. If your home is new construction, you can rely on our family-owned business to provide professional services at an affordable price.
Our crew will get the job done, working with the building contractor to ensure that they fit in with the overall project and that the roofing matches the rest of the building.
Commercial Roofing Contractors
Building managers must get a contractor to repair or replace their commercial roofing from time to time. Other non-residential clients we have helped include local churches.
We offer commercial roofing products and services for business customers in Kalispell, MT. Whatever kind of project you require, from roof leak repair to new roof installation, we can help you.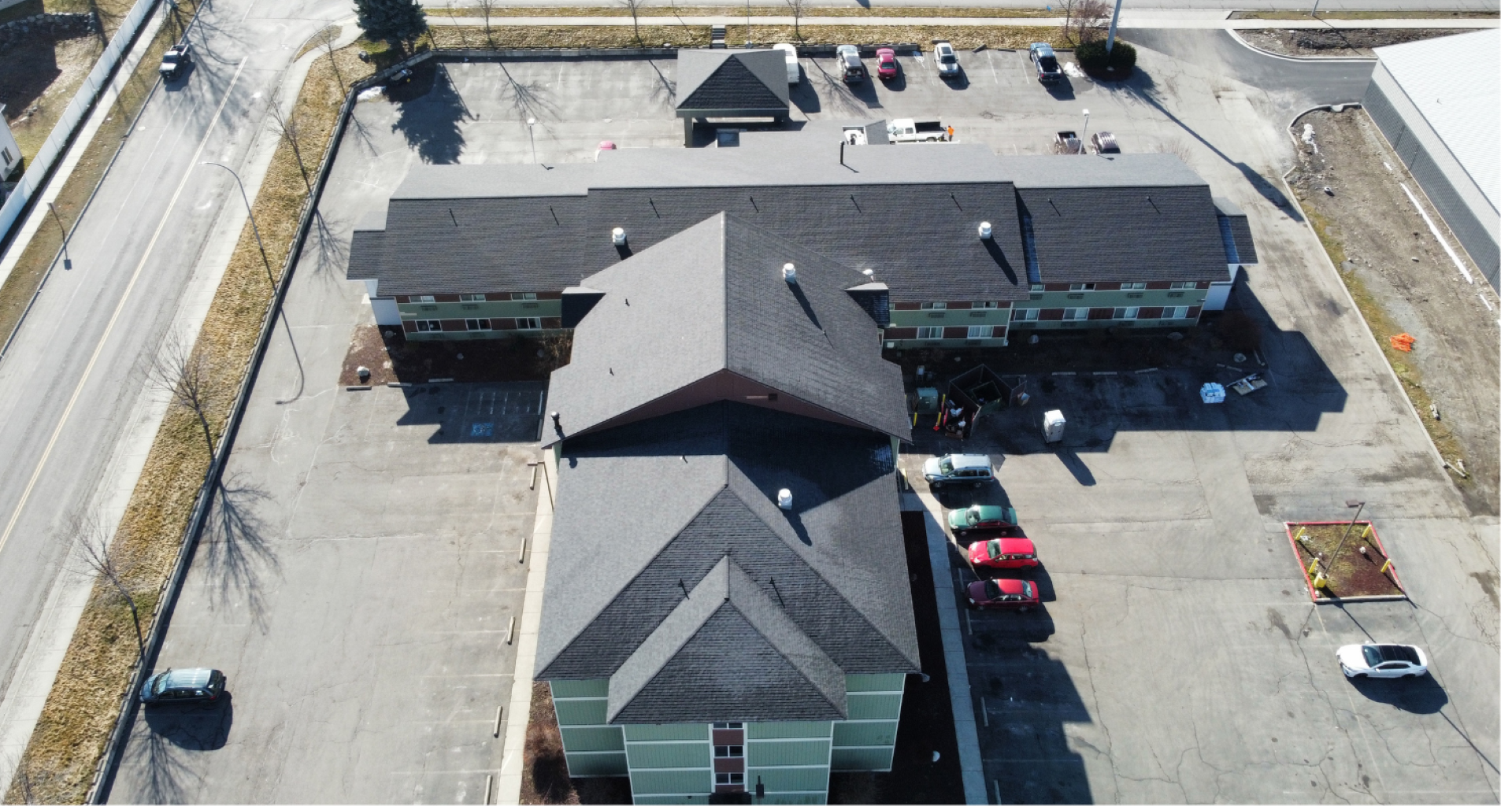 Are you searching for professional roofing contractors who will do the job at an affordable price? Please have a look at some of our recent commercial projects.
We Offer Free Roof Inspection Services
We provide free roof inspections to detect damage that cannot be seen from the ground or isn't visible to the untrained eye.
Our team can carry out a thorough inspection, being extensively trained to distinguish between storm damage and the normal wear and tear found on an old roof.
Regular Maintenance Helps You Save Money
We can completely replace the roof material on your home or commercial property; however, the roof repair cost is often far lower.
Arranging with your local roofing contractor to carry out regular inspections and maintenance in the form of roof repairs helps you postpone the day when you'll have to have your roof redone.
We Provide Assistance With Insurance Claims
Homeowner insurance can be a handy financial lifeline when your house experiences unforeseen storm damage. But dealing with an insurance company can be a source of frustration and tears for the average person.
Our team has a proven track record of expertise in handling insurance claims successfully for our clients, furnishing expert reporting and photos to motivate an insurance payout for the damage.
As roofing contractors, we know it is generally expensive and isn't within reach of the average Kalispell, MT resident.
For this reason, we provide clients with bespoke financing options to help them realize their dream homes.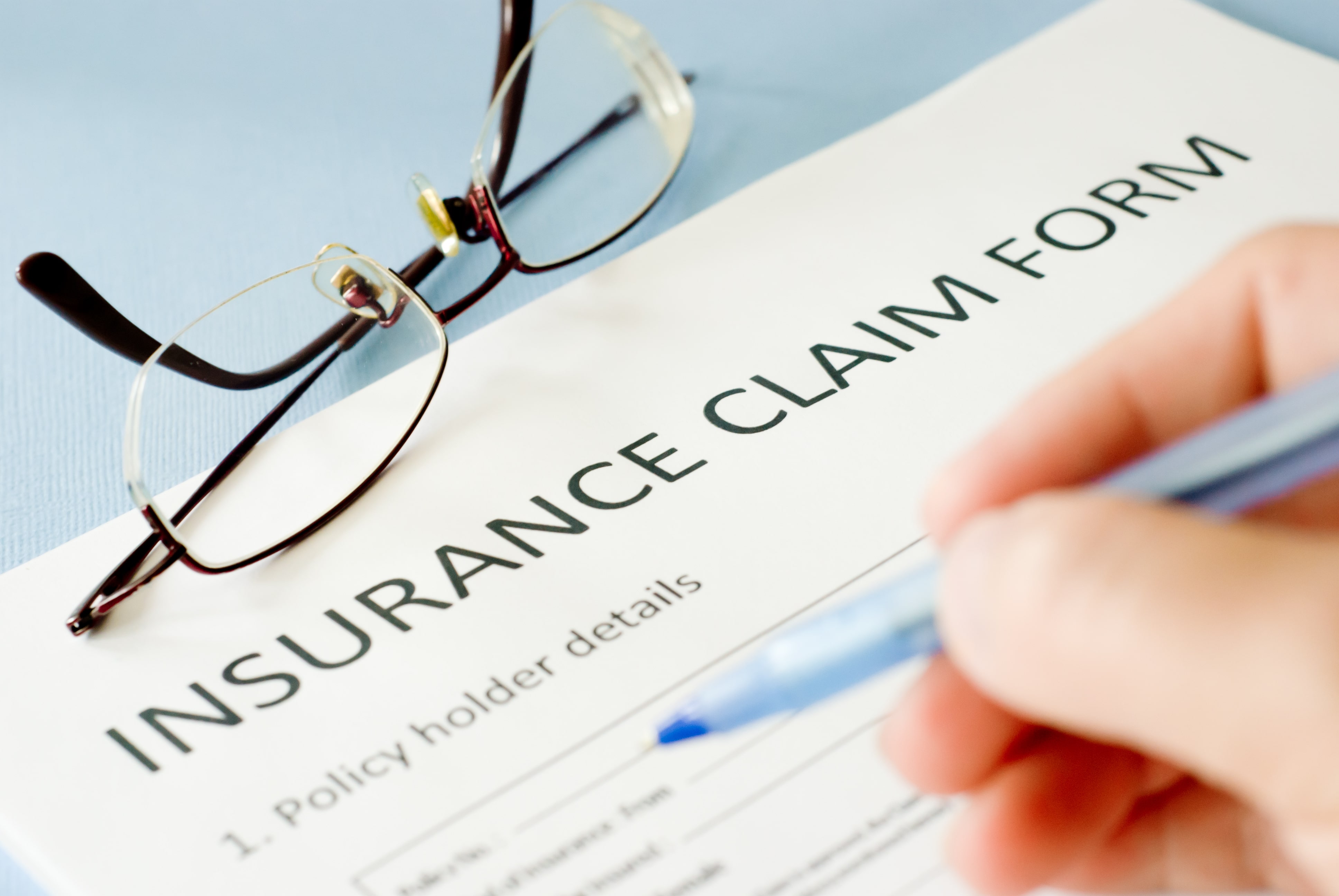 Other Services We Offer
We offer siding installation and repair; whether you wish to get vinyl, cedar, or fiber cement siding installed, we can help you. Turn to us if you need a contractor to do a siding painting job to refresh your home.
We Install Gutters
We offer gutter installation as part of our new roof installation services but not at other times (except to repair). However, gutters are not a focus of our business, and we do not provide gutter cleaning as a contractor – but we can offer you some free tips!
Get Free Estimates Today
If you're worried about the state of your roof, our roofers have the expertise to look it over, tell you what's wrong, and how to fix it. We'll offer no-obligation quotes and an accurate, transparent timescale for your project.
Please take advantage of our initial free consultation and free estimates. Call us at 406.303.3563 today, from 8:30 to 5:30 on weekdays or between 9:00 and 12:00 Saturdays.