Spokane, WA LOCAL ROOFING CONTRACTOR
Your Spokane, WA Roofing Company
Glacier Roofing and Exteriors is a full-service exteriors company serving Spokane, WA, and the surrounding area.
Our residential and commercial roofing services are one of the best in the Spokane. It's our mission to provide quality roofing and exterior repair and replacement services to the home and business owners in our area. With over 3 decades of experience, our roofing contractors are ready to serve you confidently. 
Don't wait to contact us and schedule a free inspection and estimate! The professionals on our team will provide the roofing service you need.
Services From Our Roofing Contractors
Glacier Roofing and Exteriors is licensed, bonded, and insured with years of experience in the roofing industry. Our professional Spokane roofers pride themselves on their top-quality service and dedication to the community.
Your contractor will give you all the information you need to make the best decision for your home and your budget.
Let's get down to business – discover the services our roofing contractors provide to homeowners and business owners throughout Spokane, WA.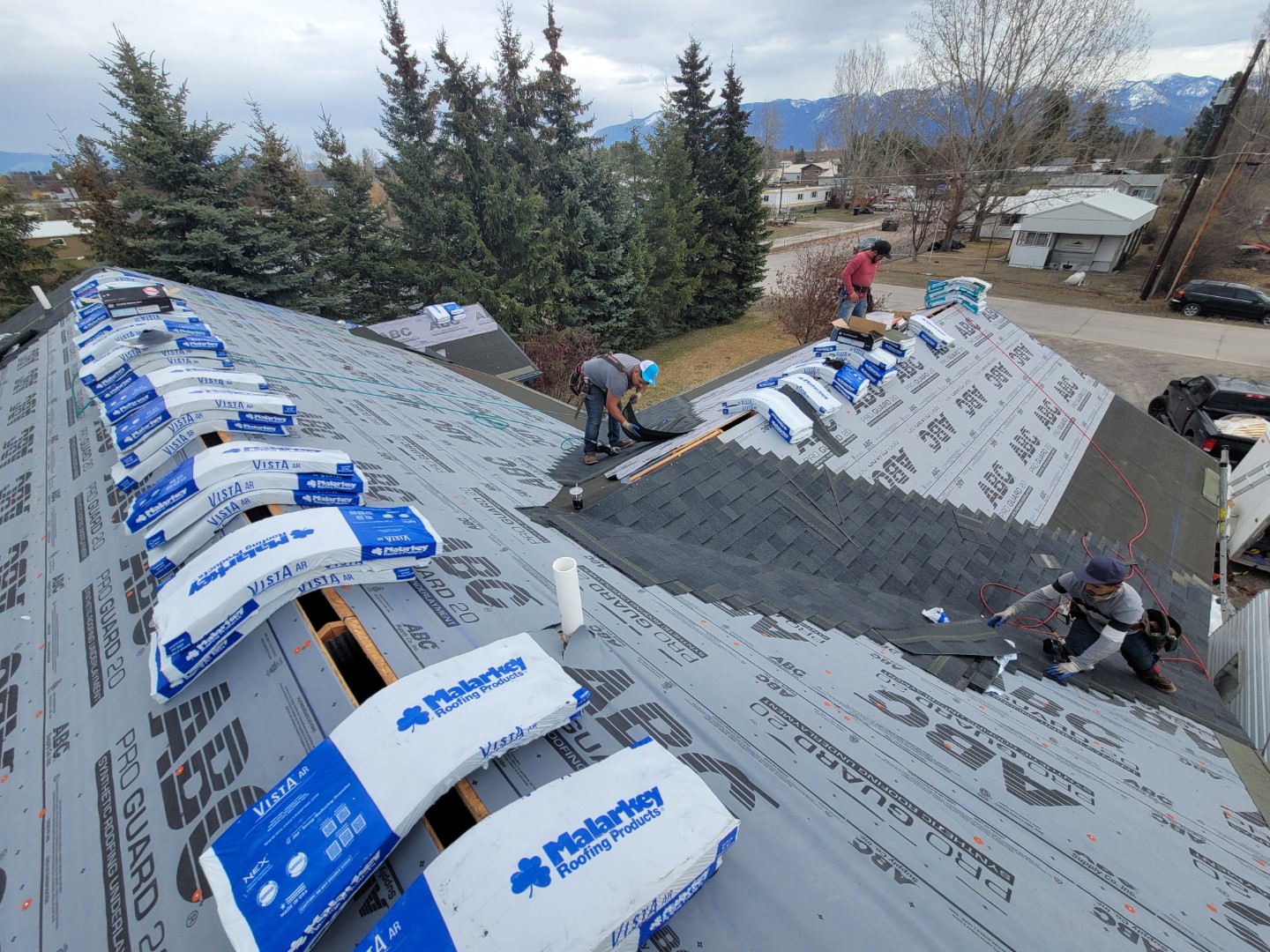 01. Residential Roofing Services
The Glacier Roofing and Exteriors team has decades of experience – you can count on us to provide exceptional service at a reasonable price.
We have worked on thousands of roofing projects, from simple repairs to major replacements.
We know how it works! Get in touch for an estimate.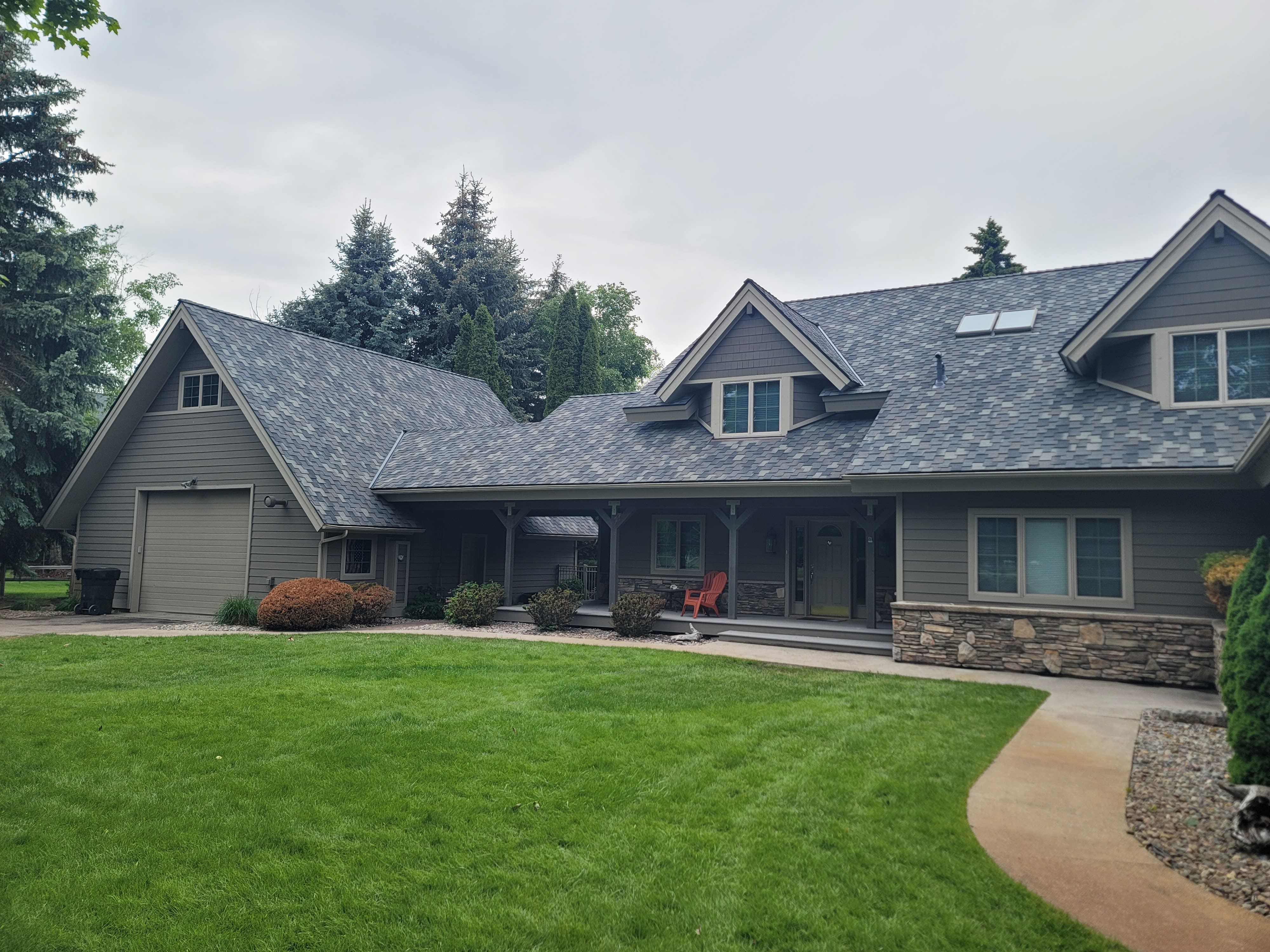 02. Commercial Roofing Services
As a business owner, you take pride in the image you present to the community. Making sure your establishment is safe for customers, protects your operations, and looks appealing is important to your success. It is also important that your roofing project goes as smoothly and efficiently as possible to minimize the down time and disturbance it has on your business.
Glacier Roofing & Exteriors has helped hundereds of Spokane, Washington's business owners complete their re-roofing project, and would love to add you to the list!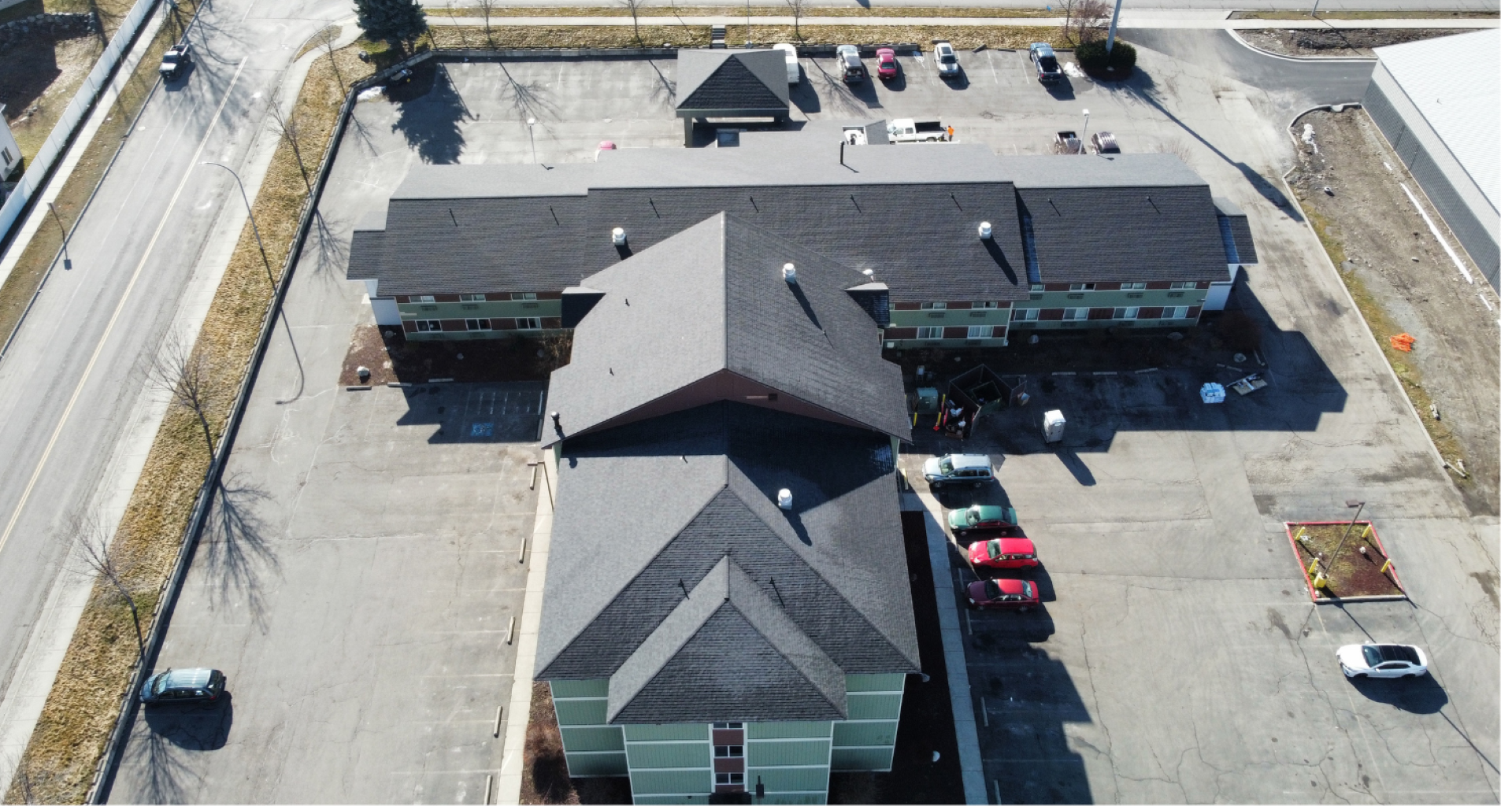 Our contractors in Spokane, Washington, provide repair services for all residents and building owners.
After completing a free inspection, our roofing contractors provide clients with an accurate estimate and the scope of work to be done before repairs start.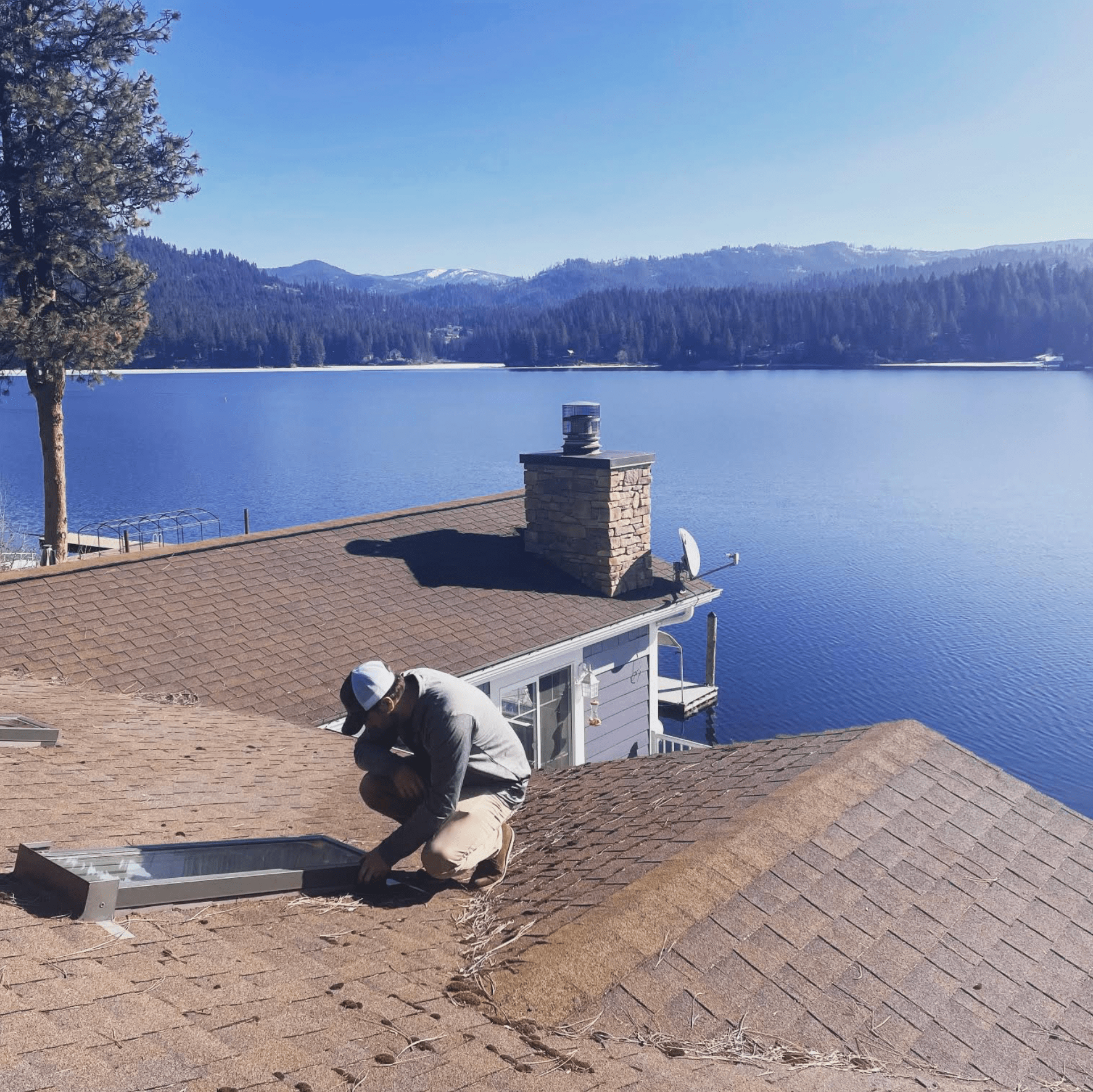 Metal Roof Replacement Services and More
If you need a new roof, you want the best material you can afford. That's why we use top-quality metal roofing for both commercial and residential services.
In addition to metal roofing, we offer a variety of popular and sustainable materials to choose from when you're ready to replace your roof.
We also repair and replace the following:
Clay tile roofing
Asphalt shingles
Wooden shingles and shakes
Slate roofs
Asphalt shingles are among the most popular materials for a new roofing project. They are well suited to the harsh weather in eastern Washington and extremely budget-friendly.
Our roofing contractors will work with you to determine the best material for the project.
Routine maintenance is important in keeping your roof safe and performing well. Not only can you extend its life through routine inspection, but you can also save on repair costs.
Manufacturers often require regular maintenance to prevent premature deterioration of your roof system and to keep your warranty valid. Our contractors provide a variety of maintenance services to do just that.
Maintenance is essential for homes in the Pacific Northwest, where your home is exposed to harsh weather. From summer storms to single-digit winters, homes in Spokane, WA, need to withstand it all.
We recommend checking your roof a few times throughout the year. Our roofing professionals are always here to ensure your roof is safe.
Replacing the siding and windows of your home is one way to improve your home's curb appeal. Our Spokane roofing company offers siding and exterior services to boost your property value while also reducing utility costs.
We offer gutter installation services – these are part of the package when you install a new roof.
Gutter systems are integral to your roof, allowing rainwater and other debris to drain off the surface. They also prevent drainage issues and water damage when they are properly maintained.
Adding effective gutters to your home or business protects every component of your roof system.
It will also help keep the interior of your home dry and free of mold and mildew.
We understand that the aesthetic of your home is important to you. That's why we use high-quality exterior paint from Sherwin Williams to create a lasting look that resists harsh weather and improves your curb appeal. 
Windows, Building Insulation, and Ventilation
The attic plays a major role in both the safety of your roof and the cost of your monthly utility bill.
Improving your attic insulation is the easiest and most cost-effective way to keep the interior of your roof stable.
Our contractors will handle the installation of new insulation from start to finish. This will improve your home's ventilation and enhance your roof's ability to keep things warm in winter and cool in summer.
How an Experienced Spokane Roofing Contractor Can Help with Storm Damage
Roofs are essential for keeping you and your family safe. Your roof, siding, windows, and gutters can all be affected by one of the many seasonal storms in the Spokane.
That's why having your home inspected by an experienced roofing contractor following a storm is essential.
Spokane, WA, experiences its fair share of snow, wind, and hail that can damage the roof of your home or business. You should contact our roofers to maintain your roof throughout the year and have a contractor from our team inspect your home after every big storm. 
Glacier -- Spokane's Insurance Experts
We have decades of experience handling storm damage insurance claims. This means we will work with you and your insurance to get the maximum settlement. Your contractor will be by your side at every step of the process. At your inspection, your rep will document all the necessary information to help you get the most out of your claim. They will also come to your insurance adjuster meeting, and point out the damage to make sure nothing gets missed.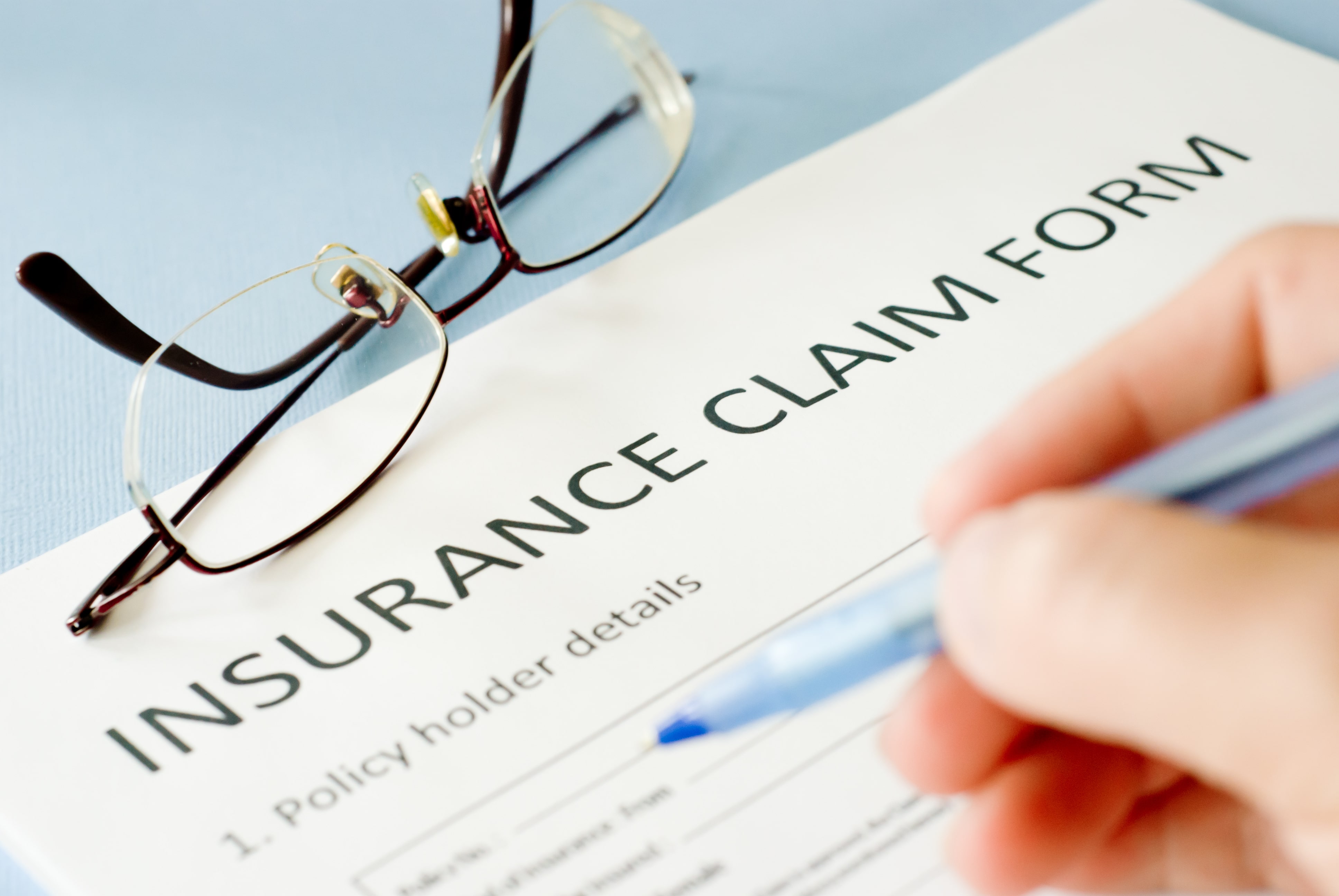 Start With a Consultation and Free Estimate
A major roofing project, such as a replacement, can be pricey. But we provide all customers with an accurate estimate before getting started. All contractors on our team are here to keep your home safe or renovate it to fit your vision.
At Glacier Roofing and Exteriors, our roofing contractors pride themselves on their experience and ability to meet the roofing needs of all our customers in Spokane, WA.
Whether you're a homeowner or a business owner, we have a contractor who can complete the job. No job is too big or too small for our roofing contractors.
We work hard to provide homeowners and business owners the service they deserve. Every contractor on our team operates with integrity by providing you with full transparency from the beginning to the end of construction.
Our projects are completed through quality-focused construction and adhere to the highest standards.
Which Roofing Company Is Best?
Glacier Roofing and Exteriors is the best roofing company in Spokane, WA. Our Glacier team has decades of experience and has completed thousands of projects for homeowners and business owners alike.
Our Washington contractors will provide an inspection and free estimate to determine if your roof needs to be repaired or replaced. Our licensed, bonded, and insured roofing contractors will work with you to determine the best course of action for both your roof and your budget.
We'll also ensure you stay within any warranty you have. Or, if you have any questions about your warranty, we'll help you through the installation process.
Local Roofing and Exterior Specialists
Our company focuses on re-roofing and exteriors, but our roofing contractors have the experience to take care of all your exterior needs in Spokane, WA.
Whether you're a homeowner or a business owner, our roofing contractors will be by your side from the beginning to the end of the construction process.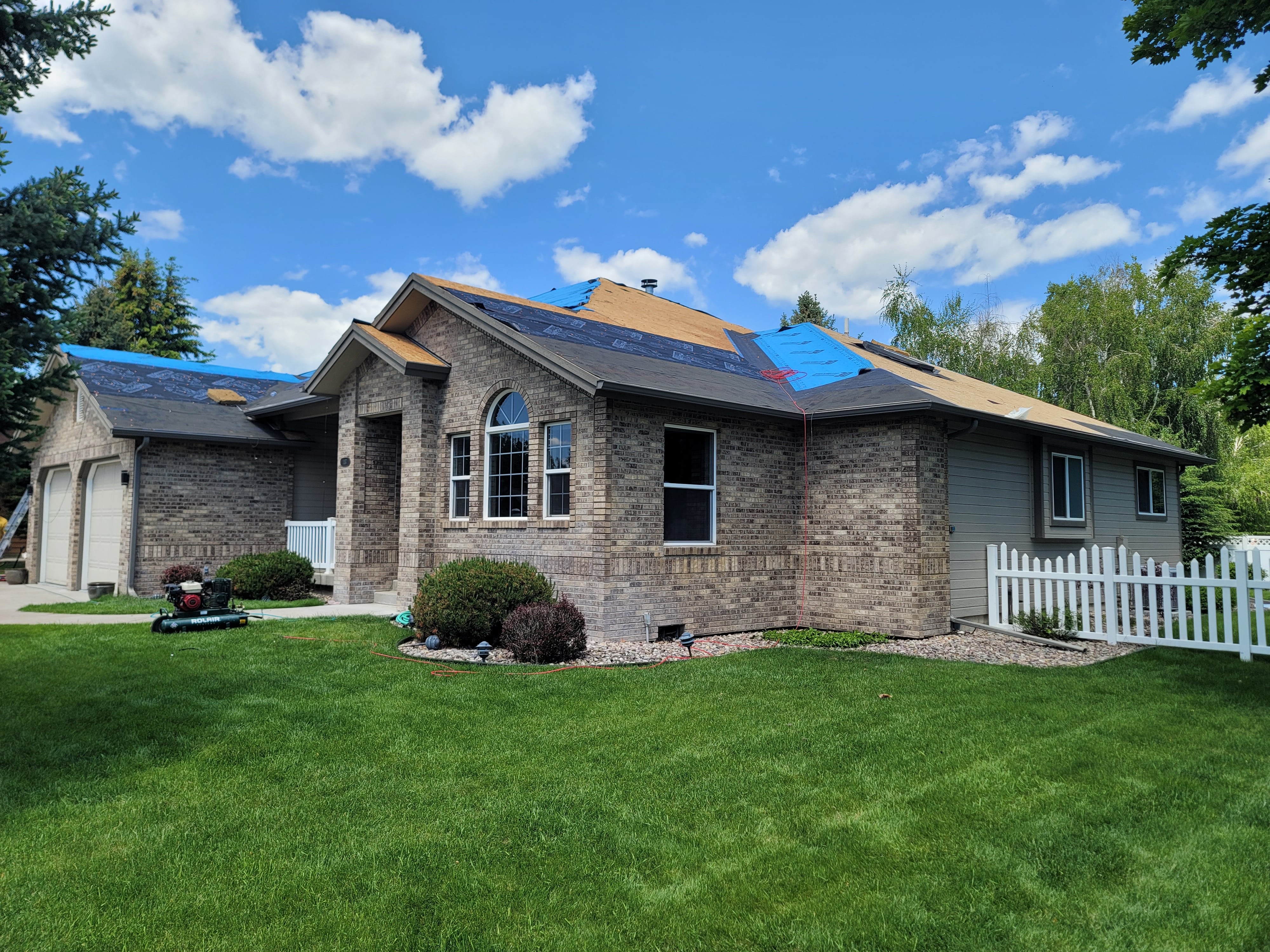 Why Choose Our Spokane Roofing Company?
Which roofing company is best? For Spokane homeowners and businesses, there's no second option.
Glacier Roofing and Exteriors is a family-owned and operated business. We're dedicated to providing quality service and customer satisfaction throughout the Spokane area.
We pride ourselves on providing customers with high-quality materials and roofing services when it comes to maintenance, repairs, or re-roofing their house. Whether you are looking to replace your old roof or renovate the exterior of your house, our team in Spokane, WA, is here to help.
We have been serving Spokane customers from Liberty Lake to Davenport for decades with professional services led by quality, integrity, compassion, and dedication to the community,
Contact us today to schedule a free roofing inspection and estimate!